My MRI (Cover)
My MRI (Page 3)
Never Devalue Feminised Labour
TRACK: Story 1, Page 2
TRACK is a 16 page comic by artists Aiden Smith (@ProofSpirit), Tom Harley (@d3ad3y3d) and myself. It follows the journey of one song as it passes from format to format in a sequence of six loosely connected stories.
How to Make Friends
This is page one of a two page comic will appear as part of the upcoming Wrexham Souvenir project activity book. The theme of the book is 'Wrexham: the town that makes.'
Zone Profile Image
This image appeared as a double page spread in an A6 leaflet for Wrexham Glyndwr University's Zone Enterprise Hub.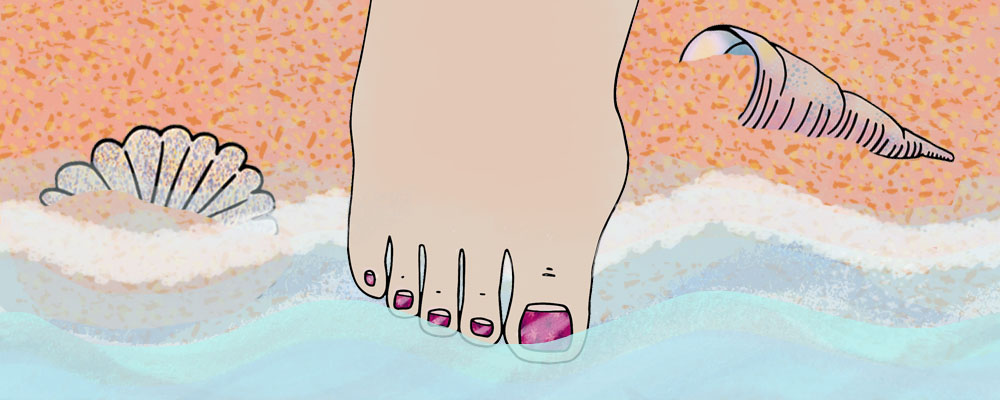 Fairytale Romance
This image was created as part of a collaboration with poet and disability rights activist Nathan Lee Davies. The illustration is a response to his tanka poem 'Fairytale Romance' which you can read on his blog.
Adventurised - Children's Science Radio Show
This image is part of the pitch for a new children's science radio show called 'Adventurised'. The program would take current scientific research and communicate it as exciting adventure stories!
The Feminist Tee Project
Good & Green Recipes
An illustrated cook book of vegan and vegetarian recipes. Sales raise money for the Wales Green Party. You can buy the book in print here.
Refugee Week 2015
This page appeared as part of a zine for the Welsh Refugee Council's 2015 Refugee Week Celebrations. Find out more about the important work of the WRC here.